---
Hongkong diary
where taste matters
---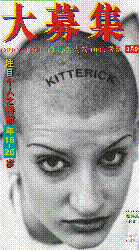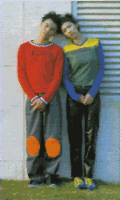 Do you belong to the group of people who have Imelda Marco's size of wardrobe? But still have the feeling that you virtually have nothing to wear? Do you also belong to that group who don't whant to pay a ransom and create havoc on your budget, just in order to dress decently?
Then, welcome to Hongkong. The ultimate venne for sophisticated shopping! Satisfying any palute and any wallet.
The Goldmark in Causeway Bay on the Island side and the Beverly Commercial Centre in TST East on Kowloon side are the places to go!
Many stores are owned by Hongkong design students or local designers. This is why some stores are opened in the afternoon and till nine o'clock in the evening. The styles vary widely from modern classics to funky clubwear adding that East meets West flavour, giving them a quite unique and surprisingappearance.
Propably the best news is the price range. You really pay for what you get. Sometimes it's almost unbelievable, it's better than your expectation.


Even if you don't want to buy it's still worth to browse thes place, just to get the nice feeling of beeing in a stylish environment, where people don't expect you to be rich but expectyou to have taste.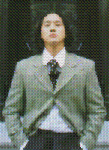 How to get there? Take the MTR to Couseway Bay Station for the Goldmark and Tsim Sha Tsui (TST Station for the Beverly Commericial Centre, Crainville Road exit.

love Süman



include"../copy.inc"?>

$datei="0496modehk.inc"; include"../form.inc"; ?>